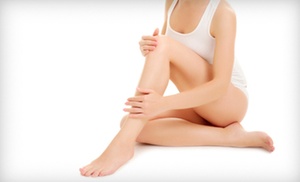 One sclerotherapy treatment
Veins were never meant to be seen, much like all the exposed wiring on the back of the moon. Keep up appearances with this Groupon.
Choose Between Two Options
$120 for one 30-minute sclerotherapy treatment (a $375 value)
$349 for three 30-minute sclerotherapy treatments (a $1,125 value)
A complimentary 10-minute ultrasound of varicose veins is performed if needed before an experienced sclerotherapist gently injects spider veins with a solution that destroys the vein and causes it to painlessly collapse over time.