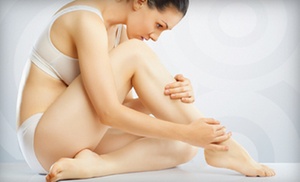 Small Area: Six laser hair removal treatments
Hair removal gives shiftless lasers a creative outlet during their spare time, which would otherwise be spent harassing cats and blinding the Hubble Space Telescope. Give a beam a new purpose with this Groupon.
Choose from Three Options
$149 for six laser hair-removal treatments on a small area (a $750 value)
$199 for six treatments on a medium area (a $1,500 value)
$399 for six treatments on a large area (a $2,400 value)
See a list of treatment areas. Each appointment takes 15â€"30 minutes depending on the size of the treatment area.