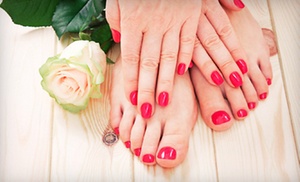 One paraffin manicure with color gel
Manicures are a good way to thank your hands for all the words they've typed and babies they've delivered. Show your gratitude with this Groupon.
$20 for a Paraffin Manicure with Gel Polish ($40 Value)
Technicians groom and polish fingers before dipping hands into a skin-softening paraffin wax and painting fingernails with gel polish.