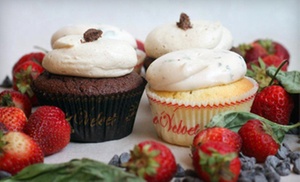 One dozen assorted cupcakes
Like crayons, cupcakes come in many varieties and taste better when unwrapped before consuming. Taste a spectrum of sweetness with this Groupon.
$20 for One Dozen Assorted Cupcakes ($39.60 Value)
Customers can mix and match any flavors, but should call ahead to order gluten-free, sugar-free, or vegan cupcakes.