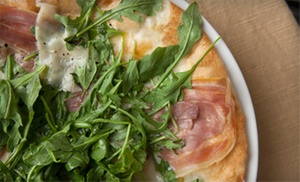 $30 Groupon
A large pizza is the perfect meal for a family to enjoy together, but is more often a meal for one man to enjoy alone. You're not alone when you're with pizza with this Groupon.
Choose Between Two Options
$15 for $30 worth of Italian cuisine
$30 for $60 worth of Italian cuisine for a table of five or more
Oro Pomodoro's menu features margherita pizzas ($11.95), penne with salmon and asparagus tips ($17), and porcini-mushroom risotto with truffle oil ($20).