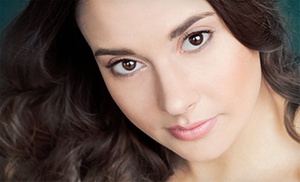 One microdermabrasion power peel treatment
Teenagers are particularly prone to clogged pores, due to raging hormones that compel them to smooch every oil painting in sight. Polish your portrait with this Groupon.
Choose Between Two Options
$79 for a microdermabrasion power peel (a $170 value)
$109 for a Lymphobiology facial and microdermabrasion power peel (a $243 value)
During the 20-minute microdermabrasion power peel, therapists blast your face with a gentle stream of miniature crystals before vacuuming them up along with newly buffed dead skin cells. The 75-minute Lymphobiology treatment combines the microdermabrasion peel with a cleansing, toning, steam, shoulder massage, lymphatic drainage treatment, DNA application, and facial mask.