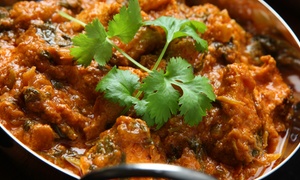 $20 Groupon
Ethnic restaurants provide a taste of variety for everyone not lucky enough to travel frequently or secretly live in the United Nations food court. Have a far-flung feast with this Groupon.
$10 for $20 Worth of Indian and Nepalese Food
Entrees include chicken tikka, or boneless chunks of chicken marinated in yogurt and lemon and barbecued in a clay oven ($15.99), lamb biryani with saffron rice and herbs ($17.99), and goat cooked in a Nepalese curry sauce ($20.99). See the full menu.