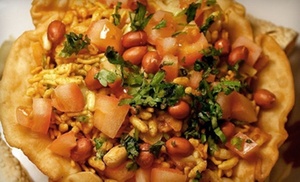 $30 Groupon
Indian cuisine spans a range of flavors: from the spicy taste of vindaloo to the mild taste of rice pudding to the supermild taste of a folded napkin you put all the way in your mouth. Taste real Indian food with this Groupon.
$15 for $30 Worth of Indian Cuisine
The menu includes chicken malabar, with chicken cooked in an exotic coconut and vinegar-based sauce ($13.95), traditional lamb specialties such as Bhuna Gosht ($14.95), and housemade mango-flavored ice cream for dessert ($3.25).